6 Ways to Manage and Foster a High-Performance Team (Guest blog)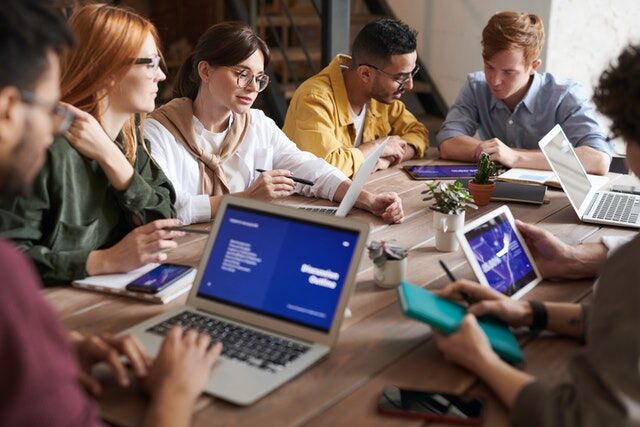 Image Source: Pexels
A high-performance team is a group of individuals who work together to achieve a common goal. They are committed to each other and their goal and they are willing to put in the time and effort necessary to achieve success. A high-performance team is essential for any company that wants to be successful. A team of dedicated individuals can accomplish far more than any individual can on their own. Let's explore some ways to manage and foster a high-performance team.
1. Consider Outsourcing HR Management Skills
When it comes to managing a high-performance team, some companies may find it effective to seek professional help from an HR consultant. Outsourcing may be effective if the company does not have the time or resources to build and manage a team effectively. From developing management policies to hiring employees, the human resource management process is time-consuming and complex. However, with the right help, it can give the company flexibility and freedom in how they manage their team.
2. Create a Strong Team Culture
Team culture is based on shared values and beliefs, and it is essential for high-performance teams. The culture must be supportive, positive, and empowering for everyone on the team. It should also emphasize trust, accountability, and transparency. As a manager, you can create a strong team culture through policies and procedures, as well as through the way that employees are treated.
3. Foster a Collaborative Environment
Collaborative work is more effective when done in a spirit of cooperation rather than competition. Team members need to be willing to share their knowledge and resources, as well as their ideas for problem-solving. Good collaboration requires both leadership and teamwork skills from the team members.
Leaders should encourage collaboration by setting an example, providing support, and establishing a clear vision. Additionally, everyone on the team should be given an opportunity to participate and contribute, regardless of their skills, knowledge, or experience. In order for everyone to feel empowered, they need to know that their ideas are valued and will be heard.
4. Recognize and Reward Team Efforts
Recognition and rewards are important tools for motivating team members. They can help keep everyone on the same page and encourage team members to continue working hard even when things get tough. Rewards should be given periodically, depending on the results achieved by the team.
5. Set the Tone From the Top
Leaders must be committed to the team's success and be role models for the team's values and behaviors. They must also be clear about the team's goals and objectives and ensure that everyone is aligned and understands their role in achieving these goals. While at it, they should also ensure they provide feedback and support to their teams. Feedback should be provided in a constructive manner, with the aim of helping team members improve their performance. Feedback must also be delivered on time so that it can have an impact on team members' behavior and attitudes.
6. Promote Employee Retention
It is essential that companies strive to retain high-performance employees over time. It is especially important in a competitive environment, where employees who are able to stay with the company for a long time are more likely to be successful. A manager can improve employee retention through effective communication and management policies, as well as through the development of a team culture that supports success.
Closing Thoughts
The success of any business depends on its ability to assemble and manage high-performing teams. The better the team performs, the better the business performs. If you want to see your company thrive as a manager, try some of the above tips to manage and foster a high-performing team.