Effective Ways to Build Your Online Presence: Top 8 Tips (Guest blog)
by Tracie Johnson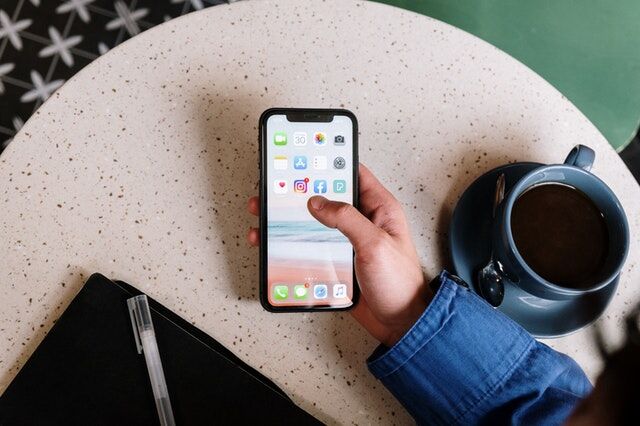 Most small business owners are pretty familiar with social media. The 2015 Social Media Marketing Industry Report states that 93% of small business owners use Facebook. A significant 79% reported using Twitter and 71% use LinkedIn. However, being present on these websites doesn't mean you're effectively growing your social media presence.
This is easier said than done and involves more than sharing short-form content about your business every few days. Growing on social media requires effort and time, and you'll need to have a consistent game plan to achieve success.
Here are eight tips to build your online presence.
1. Use Consistent Photos, Headshots, and Logos
It's important to display brand consistency on all your social media channels. This makes your company easy to recognize. Make sure your headshots, logos, and photos are high-quality. The best images will make your company look polished and professional.
2. Spread the Word on Social Media and In-Person
You'll need to be consistent on social media to make it easier for people to find your business through search engines. Spread the word about your business by telling your friends and family. Studies show that 85% of small businesses referrals are word-of-mouth. Statistics also reveal that 92% of customers trust recommendations from friends and family as a reliable form of advertising.
3. Share Industry-Related Content
Even though you want to present yourself as an industry expert, your shared content can't always be focused on your company. Share industry news that doesn't always speak about your business. This lets customers know that you're not constantly trying to advertise and will make your company more trustworthy.
4. Create a Posting Schedule
You need to be consistent when it comes to posting on social media. This will make you more visible to existing customers and potential clients. The more you post, the easier it will be for people to find you online. Create a schedule so you'll have a consistent flow of content that will continue putting your business at the forefront.
5. Use Visual Content to Your Advantage
Visual content is very important for your business. Statistics show that 82% of marketers say that graphics are essential for social media SEO and 52% state that video content gives you the best return on your investment. Make sure your visual content is consistent with your brand.
For instance, if you run a law firm. Consider hiring a company that specializes in law firm SEO that can help optimize your web page to increase your site's ranking on google. This way, your site has greater potential for gaining leads.
6. Cross-Promote
You should cross-promote as much as you can on your social media profiles. When you link your profiles, some networks will give you social media icons so that followers can easily find your website. You should also put your social media info on your printed promotional items.
7. Advertise Effectively
While you may not want to use paid social media advertisements, it may be ideal to use them now and then. Platforms like LinkedIn and Facebook have access to lots of data that allows running ads that are highly targeted. This allows you to reach the right customers who are interested in what you have to offer.
8. Be Aware of Twitter Trends
Twitter allows you to post small blurbs of information that followers can use to learn more about your product or service. If you have a location-based business, keep up with local Twitter handles to let people know you're aware of what's going on in your community. This lets customers know that you're committing to meeting their specific needs.
Conclusion
These tips can make you more well-known in the industry and with potential customers. Consistent advertising and interesting content can boost your company's reputation and lead to more consumer interest and sales.