Groom Up Your Résumé for a Post-Covid Job Market (Guest blog)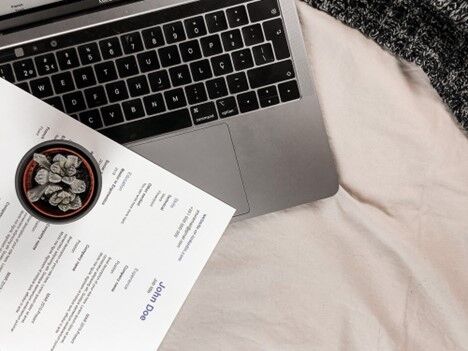 With the global pandemic affecting almost everything, including the job market, it's no secret that everyone should up their game. The recruitment process has undergone a lot of changes in the past year. So, it's a given that you need to adjust, too. And what better way to start than leveling up your resume, right? Your resume is one of the focal points in your career-building path, so it's only fitting to make it exceptional. If that feels like a daunting task, don't worry. In this article, you'll learn the top ways to groom up your resume for a post-pandemic job market.
Choose the Right Resume Format
Likely, you already have a resume. However, its format might not be as up-to-date anymore. Take time to review the structure and make the necessary adjustments. Right now, lots of recruiters have probably upgraded their applicant tracking systems. Therefore, it's best to go for the best resume format for ATS to ensure it reaches the recruiters. Make sure it's also functional. Prioritize your relevant skills so employers can better assess your compatibility with the job.
Provide Additional Context in Your Summary or Objective
A skillfully crafted resume summary or objective can take your resume to the next level in today's job market. This section allows you to provide additional context on your background and situation. An excellent resume summary must contain a short statement regarding your skills and experiences. On the other hand, a great resume objective should include both your short-term and long-term career goals. Both have their specific purpose. For instance, a resume objective is more fitting for new graduates or people shifting jobs or industries. Meanwhile, a resume summary is a better choice for those with one year or more of professional experience.
Evaluate the Job Description
Studying the actual job description is one of the most important steps that most people miss. Evaluating the description of your desired role while writing and updating your resume is a must for keeping your goals in sight. This practice helps you understand the employer's ideal candidate better. Therefore, you can tailor your resume to emphasize the skills, experiences, and qualities they're specifically looking for in an applicant.
Highlight Previous Accomplishments to Stand Out in the Candidate Pool
Since you now know which skills and accomplishments the employer is looking for, this step should be a lot easier. Get your brag sheet ready! Make sure to highlight your most relevant previous achievements that you know are highly valuable to the role and the company. Let the recruiters and employers see how much of a positive impact you can bring to the table. Do not simply list the skills; explain further how they would benefit the company in the long run.
Include Key Information Only
Make sure you only include key information in your resume. You want it to convey "short and sweet." It needs to be long enough to cover all your relevant skills yet short enough to keep employers interested. The top essential items to include are:
● Contact Information
● Summary or Objective
● Work Experience
● Educational Background
● Soft and Technical Skills
● Certifications
● Achievements and Awards
You can also include additional details such as professional memberships, community involvement, volunteer work, or even an interest section! However, make sure you stay in the sweet spot and avoid putting in more information than necessary. That perfect balance is sure to get your name to the top of the list!