Reasons Why Adopting Remote Work is More Important Than Ever (Guest blog)
by Regina del Rosario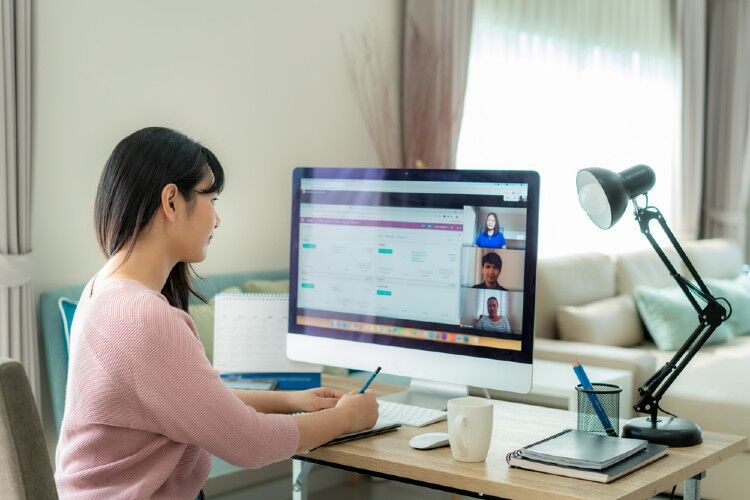 COVID-19 has changed society as we know it. Masks have turned into essential pieces of clothing, commercial transactions have gone digital, and emphasis on hygiene and sanitation is more significant than ever. Since social distancing remains the strongest preventive measure against the virus, staying at home is the best way to guarantee your safety.
To keep the public safe, governments and other relevant agencies have implemented lockdowns and closed down public establishments temporarily. Because of this, businesses, especially small- and medium-sized enterprises (SMEs), have faced various challenges in the past few months.
As a business owner, the need for physical distancing may have hindered your operations and impacted your bottom line severely. Since there's still no definite date as to when a vaccine or even a treatment will be available, you'll need to find ways to overcome your situation to guarantee your company's survival.
If you want to ensure business continuity during this period, then fully embracing a remote working setup is a must. Even though telecommuting brings its fair share of challenges, allowing your employees to work from home will enable you to sustain your business during these trying times and minimize your losses accordingly.
To convince you to make the switch, the guide below will discuss three reasons why remote work is good for your business.
1. A Cheap and Practical Option
Businesses in industries such as manufacturing have no choice but to resume their operations in their usual facility. Given that the nature of their work requires them to be in contact with each other, business owners have no choice but to manage their operations through the clustering of employees via shifts.
But in case face-to-face encounters aren't necessarily vital to your business, then choosing to work remotely is the best option you can take. A work from home setup will reduce your overhead costs. Since you won't have to lease an office space, you can save up a ton of cash by cutting down on rent, utility, and other monthly expenses.
In turn, the extra money you gained can be used to fund other areas of your business. You can acquire more flexibility with projects, purchase better equipment for your employees, and gain more financial breathing room down the line.
2. Boosts Digital Transformation
Running a work-from-home setup will require you to invest in digital tools. Having the necessary communication, task management, and productivity software will allow your company to adjust smoothly and run business operations at a high level.
Since working remotely will require your company to integrate the latest technology, this will unconsciously bolster digital transformation in your organization.
Going digital will eliminate your team's reliance on paper documents, analog tools, and traditional work methods. It also gives you an opportunity to think about your work processes and insights into how you can make your workflow more efficient.
Instead of collecting, managing, and storing data manually, using cloud ERP software, online drives, and other useful tools will significantly boost your day-to-day efficiency. Adopting the latest tech revolutionizes the way you approach productivity and enables you to grow your business in no time.
3. Improves Employee Productivity
Opting for remote work can improve productivity. Since your employees don't need to wake up extra early to prepare breakfast and navigate the city's traffic, they will be more energized and motivated to perform at work. Because of this extra flexibility, they have more control over their schedule, putting them in the right state of mind.
Apart from helping them manage tasks throughout the day, it may also allow for extra time for rest or to attend to personal matters. This can keep burnout at bay and help them maintain a healthy well-being both physically and mentally.
As long as your team members stay in close contact with each other, are clear about expected deliverables, and communicate deadlines properly, they will be able to yield high results.
Note: Take a look at this guide for more remote work tips.
Embrace Remote Work
Even after the pandemic has passed, it's expected that office life will never be the same. Telecommuting is at an all-time high, and trends suggest that it will continue to grow in the coming years. Regardless of what happens in the future, organizations will continue to offer this arrangement and employees will expect its availability when assessing job opportunities.
Given the reasons above, it's clear that adopting a remote working setup will be one of the best adjustments that you can make.
To make sure that your new setup yields positive results, the first thing you should do is to reassess your business as a whole. Once you've figured out your strong and weak points, setting the necessary guidelines, emphasizing the value of your company culture, and pro-actively communicating with stakeholders will ensure that everything runs smoothly.

About the Author
Regina del Rosario is from Booth and Partners. She has a solid background in conducting interviews with multiple candidates to identify the one with the most potential. She has hired over 100 applicants for positions in dozens of industries and campaigns, at levels ranging from interns to upper-level management.