How to Become a Better-Paid Freelance Writer – 07 Easy Tips (Guest blog)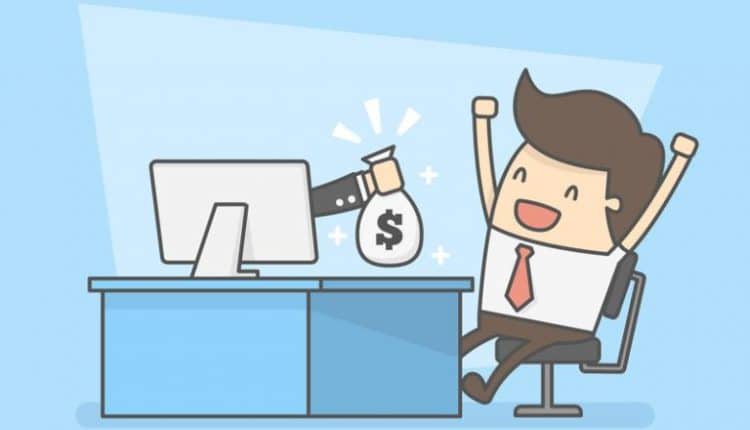 The everyday challenges you face while working being a freelance writer are enormous. From finding the right clients to organizing your time into a schedule which suits your work deadlines, it often gets exhausting for you as a writer to cope up with the workload and not compromise with the quality. It gets more frustrating as you become unable to find out well-paying jobs and often get under-paid. But this issue of yours should not last long as we have some fantastic tricks for you to get better-paid as a writer from being an underpaid one.
If you have the idea that there are no better-paying clients, then you are pretty wrong. If you want well-paying freelance writing jobs to land at your doorstep, then here is all that you need to follow:
1. Change Your Mindset:
The first thing that you should do right away is to shift your mindset positively and believe that there are well-paying jobs. Your belief can do wonders for you. Do not buy it if anyone tells you that you cannot earn more. It would be best if you kept looking. You will find pro rates eventually. Just be a little confident about it.
2. Talk Around:
Talk to your fellow writers and keep in touch to determine the pay-rates they are getting. Spread the word about you looking for better clients. Also, ask them to refer you to well-paid writing tasks. If they assign you to work, offer quality content and service to them. This way, word will get around, and you will be able to establish a name among better-paying clients. Law Assignment Help recommends that asking around might be the best tactic to help you land at a well-paying job as a freelance writer.
3. Hit the Right Areas:
Some businesses and companies do not advertise the requirements as they are too busy to market it. Hence, finding clients associated with such organizations will do the magic. The primary focus of those companies is to make money. They are likely to offer you better pay rates than the ones with lots of advertisements. Just hit the right places that seem like it and find out the hidden demand for writers.
4. Ask in Smaller Circles:
Going in for portals and massive job boards will be mere foolishness. If you want to achieve better rates, you must dive into a smaller circle. Your uniqueness and well-being as a writer will be more visible this way. Your competition will not rise to greater extents this way. Also, the bigger the pool, the longer you will have to wait for a response. Other niche job boards are a better option if you do not want to sit around waiting.
5. Set an Earning Goal:
People will tell you that money does not matter that much, and your success cannot get defined with it. Well, I differ with these ideologies. I agree that it is not just about money, but to some extent it is. It must be among the list of reasons as to why you chose freelance writing in the first place. It is a business, and we are all here to make money. Once you get that, the next question will be about your earning target. In a year, how much do you want to earn as a freelance writer? Once you set your goal, you will know how much you need to make each week, day, and hour. Work towards the goal, and you will notice an inclination in your earning rates.
6. Target the Right Clients:
Please make a list of the clients and firms that offer pro rates to freelance writers and offer them your services. Now and then, check with them if they need any of your services. Even if they won't need it right away, doing it will add you in their list of candidates. They might contact you later. Some clients also hire freelance writers after a year of their application. Hence, do not lose hope, stay consistent and keep trying.
7. Consider local Clients:
It is so easy to reach out to international clients through the blessing of technology today. It is a good option, but this does not mean that you can ignore the local clients and businesses that might need the help of a freelance writer. Dig into local magazines and newspaper to check if such a hiring advertisement is there. The magazines may not be related to writing and stuff, but it may surprise you with a local opportunity with excellent pay rates. Look at those companies online and find out about them. Apply to them with a letter that tells how can you help them out. It might work like magic if you do it right.