What Skills Are Necessary For Creating A Successful and Advanced Workplace? (Guest blog)
by Torrie Wilson
The workplace that you own as yours surely deserves the success and advancement that you aimed for it to get. But for this purpose, you will have to work hard and utilize some skills. Here is the list of skills that can uplift your business as a whole.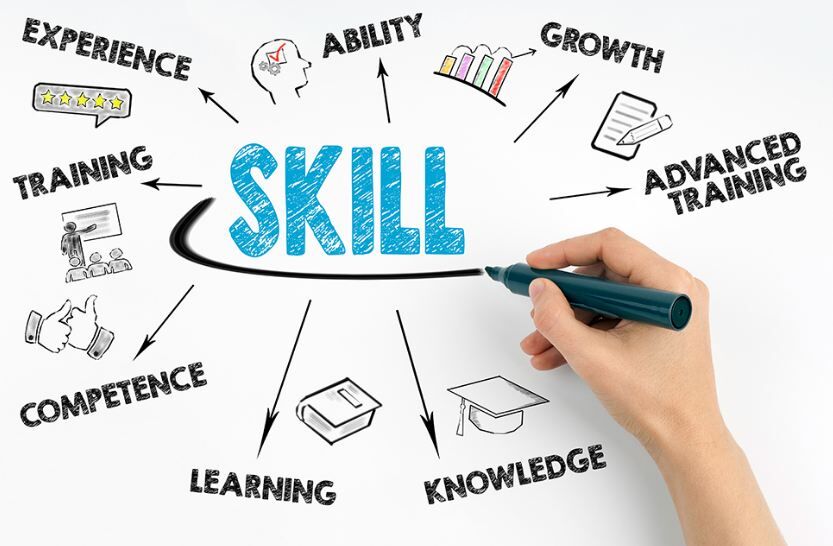 1. Persuasive Skills:
Well, to speed up the process of acquiring success at your workplace, there are some communication barriers that you can skip by incorporating persuasive and influencing skills. How often does it happen that when a person talks to you, you feel like they are speaking to your heart? It is sporadic, but you can get command on that by developing good enough communication and persuasive skills. Plus, while running businesses, your contacts and links can be of great help. Hence, match your communicative skills to the point where you can powerfully get the people into that kind of talk. Lastly, to keep your impression subtle conversation with logic and facts to ensure that you do your homework. It will help you in maintaining a steady relationship with your fellows and the people around you. Keep in mind that if you run a multinational firm and want to gain the trust of a non-native, then you must eradicate the language barrier and communicate with a sense of confidence. These skills can undoubtedly create a productive workplace in the given environment.
2. Approach and Explore Multiple Frameworks:
Have you ever considered the point that the world you know might not look the same to another person? It might be about seeing the positives while some other person might only perceive the negatives. One way or another, we all are emotionally different and vary in our perceptions and frameworks. Hence, it becomes quite essential that you take a step forward and put some effort into exploring the difference. You can try surveys and feedbacks about certain things that can allow you to test and find out what others think and understand. Besides, you can use this information to take your persuasion and influencing a step forward. Also, you can improve yourself by such surveys and feedback, and offer the best service. Plus, you get to make better decisions and lead like a real leader with proper awareness of each matter.
3. Negotiating All the Way:
As the owner, you have to stay prepared for any occurrence or conflict that might come in your way. It highly depends upon your skills and management approach to handle it. Especially when you have to resolve a dispute, you must have the power and skills to negotiate effectively. Firstly, do some background checks and then start with finding the solution as it will increase your chances of success. Get the perspective of the conflicting parties and get the facts straight. When you know how you are going to approach, start with the negotiation. Stay respectful and empathetic towards both opposing parties. Also, set rules and boundaries for the conflicting parties to prevent any intensive communication. Stay strict with the rules, and the parties will get bound to stick to them as well. The skill of negotiation will take you to an advanced level in your career. Therefore, you must master it.
4. Personal Satisfaction:
Well, it is vital and essential to look for the tangible perks that your career success brings. But it is as significant and the intangible elements in your life. You might get very successful and prosperous with time and effort. But if at that level, you do not feel the feel and contentment, you will still not get satisfied. Therefore, during the process, you must keep doing things that get you internal peace. It will help you stay focused and in control of your thoughts and feelings. If you feel it, know that you are heading in the correct direction. Plus it will help you put off the unnecessary things and elements. It is not a skill but an analysis that you must keep on running for your betterment. Every once in awhile do some self-evaluation and make necessary changes. It will help you keep up with your mental state.
5. Build A Healthy Environment:
To let you and your people work in peace, you must build and create a space around that keeps stress out of bounds. Mental health awareness has reached a state where we all know how important it is to keep a check of your mental peace. Hence, master the skill of not panicking even in a stressful situation. Instead, aim to achieve organization, so you and your people do not get depressed regularly. Keep your workplace healthy and peaceful. It will also help you achieve maximum productivity at work. You can add to it by appointing a counsellor, so your people feel free to reach out.

Author's Note:
Torrie Wilson aims to achieve a stable workplace environment for the working people and thus uses her writing skills for this purpose. She is a prominent member of Best Essay Writing Service AU and joined them right after her degree. Her personality has the skills necessary to charm anybody, and by focusing on the character-building elements of a person, her work guarantees development. She further wants to acquire a reputable position in the writing niche, and her skills do allow her that.